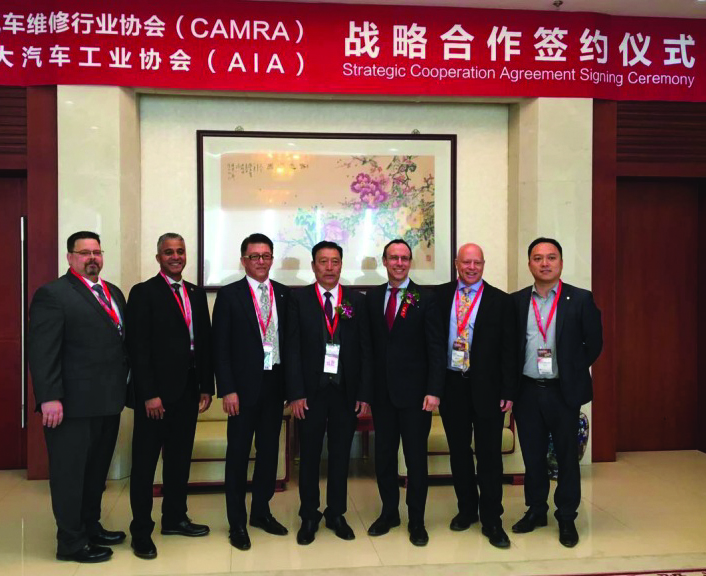 Call it automotive hands across the seas. The Automotive Industries Association of Canada (AIA) has signed a co-operation agreement with the China Automotive Maintenance and Repair Trades Association (CAMRA).
It'll strengthen relationships between the two associations, and foster sharing of resources and information through regular communication between aftermarket companies, colleges and universities, says AIA.
With the agreement, there'll be trans-ocean active promotion of training and communication between aftermarket professionals and educational institutions, the association says.