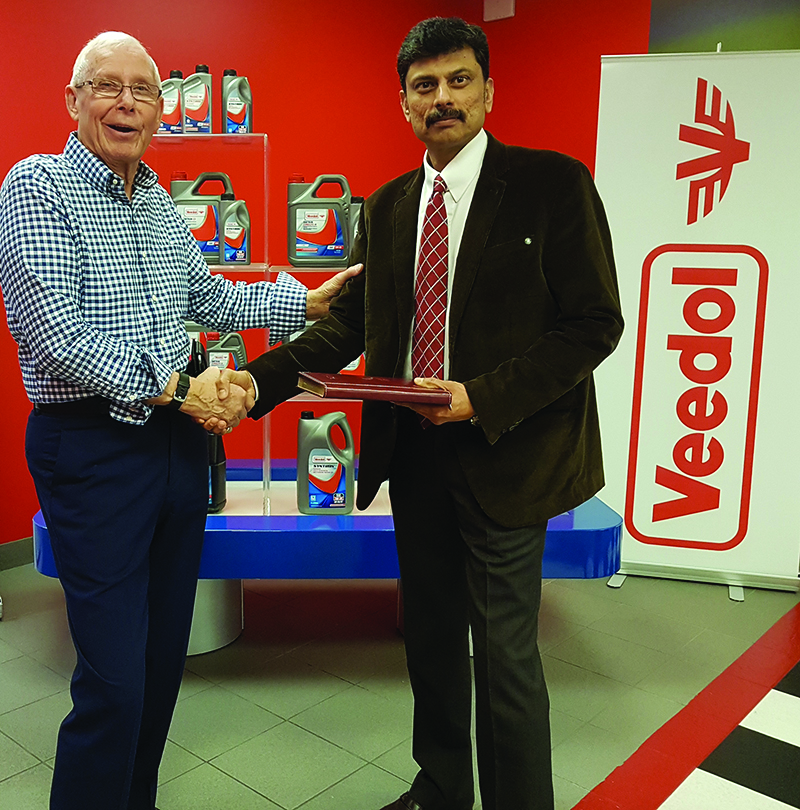 Mississauga, Ont.-based Automobile Solutions Americas Inc. (ASA) has chosen LubeSource of Vaughan, Ont., as the distributor of Veedol lubricants in the province.
Arun Kumar, vice-president of global business development for Veedol International Americas Inc., says choosing LubeSource was an "easy" decision. LubeSource has a strong Ongario customer base and is known for "superior service to their customers," he says.
Under the distribution agreement, LubeSource is promoting all Veedol synthetic and conventional oils including the Syntron, Powertron and Elite lines.
ASA is the official Canadian licensee of Veedol brand lubricants. The company says the strategic agreement with LubeSource "isn't just about supplying product." LubeSource and Veedol will proactively work together on marketing initiatives to grow Veedol sales in Ontario.